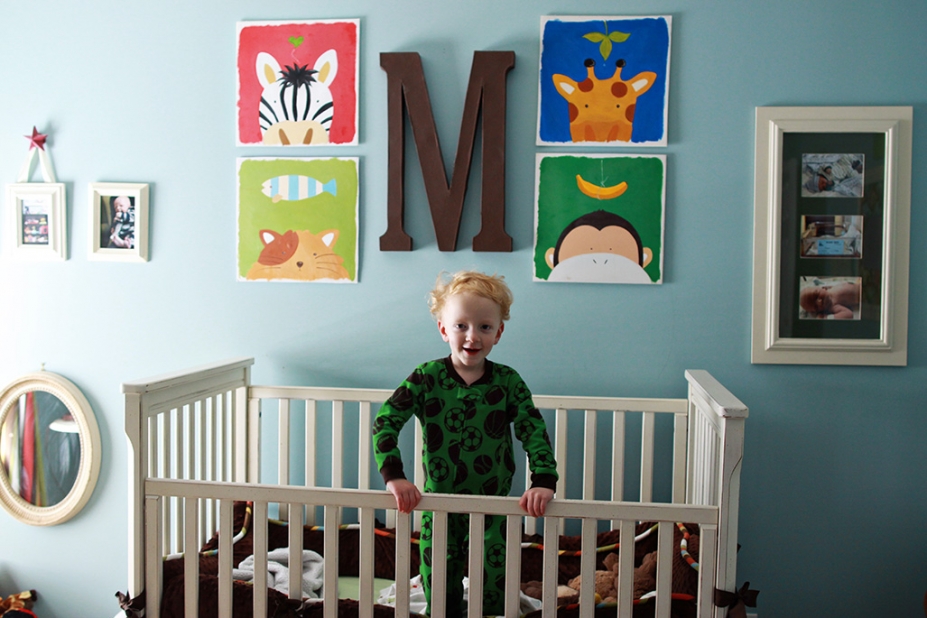 One morning this week I opened Mark's door expecting to see this sweet picture. Instead I found this: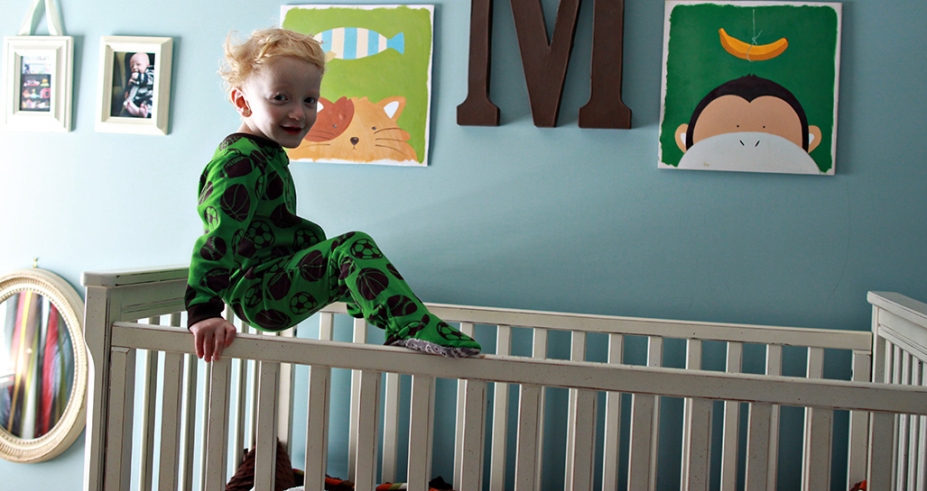 Apparently it's time to say goodbye to the crib since he is using it for gymnastics practice instead of sleeping. Naturally I cautioned him against such behavior and went for the camera. Needless to say he was a bit confused when I told him to do it again! Just go with it dude!!
Naturally big sister wanted in on the fun.


A few more shots of his nursery before the change over to a "big boy room"


I'm in awe it's time to move on……Farewell crib, the past six years have been great. Be good to Sofie girl